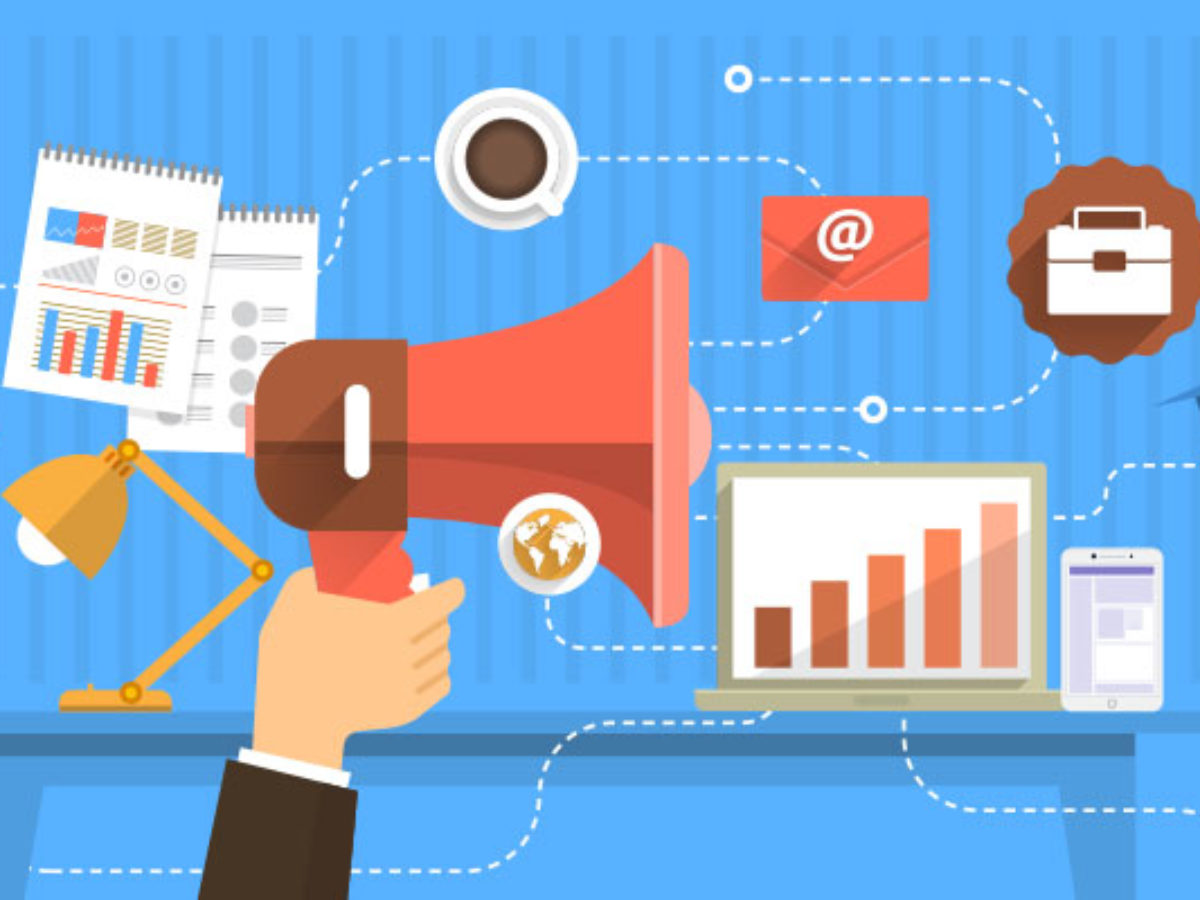 Most entrepreneurs suffer at the beginning of launching their startup projects from the difficulty of reaching the target audience, and the problem is that most startup owners, in addition to their limited budgets, lack knowledge of successful marketing methods and strategies, and it may take a lot of time to learn and apply these strategies and know their importance, after Dozens of failed experiments and methods.
If you have a start-up company or intend to launch one soon, this article will save you the trouble of searching and wasting time in experiments, by presenting a group of the most important modern marketing methods, and how to successfully promote emerging projects on the Internet.
Content creation is not a waste of time as you think!
The content industry has become one of the most powerful modern marketing strategies used by large companies to build strong relationships between them and their customers by publishing content related to the services or products they provide. Content marketing helps brands communicate with consumers and gain their trust, and provide them with useful information on an ongoing basis. It helps change their lives for the better. The content should be valuable and help answer questions and provide solutions to customers. The content may be articles, photos, videos, brochures, infographics, etc.
If you have not used this strategy on your website yet, start working on your blog now, and be sure to use your SEO skills in your articles so that your site tops the search results, or hire distinguished sellers in the field of SEO services on Fiverr to get exclusive content that helps you promote your emerging project on the Internet!
Social media marketing.Facebook in particular
If your business, even if it's a hot dog cart, isn't on at least one of the social media sites, you're dooming your business!
When you know that Facebook users have reached, 2016, 1.5 billion users around the world, you must immediately take advantage of this huge crowd that global brands are competing with to attract attention and gain its sympathy.
If you are not yet convinced of the importance of creating a social page on Facebook, you should visit this page to see the full statistics.
Now I will put in your hands the eight tips that Neil Patel mentioned in his post on the Quick sprout site, and it is a "legendary post" indeed. The post is about 8 tips extracted from the data of a post on Facebook!, and the tips that Neil provided are as follows:
The best time to post is between 10pm and midnight, depending on your audience's time.

Posts supported by questions or images get the most engagement.

The best day to post - especially if the purpose is marketing rather than personal - is Monday, followed by Saturday (this advice is for those targeting the foreign market only).

Posts with links to articles of 1,000 - 3,000 words get the most engagement.

Short posts get more engagement.

Posting uploaded videos directly to Facebook gets six times more engagement than posting the YouTube link of the same video.

Photos posted on Instagram get 23% more engagement than photos posted on Facebook directly.

Posts with no hashtags get more engagement compared to posts with hashtags.
Email marketing appropriately
Almost everyone knows the normal email marketing standards.. which are that you get a bunch of email addresses of potential or non-potential customers, the group is mostly random, and you start sending messages about your products that are in one format, and often such campaigns are especially useless If it is used in a narrow range.
This method is outdated, now there is what is known as "automation" of email marketing, which means automatically sending emails to subscribers "only when those messages meet certain criteria that require them to be sent."
To clarify, in the old technology, you would send a message to the customer at random telling him about a product, but in "automation", you cannot send the email before calling a specific date, such as the subscriber's birthday, for example, or on the occasion of the passage of a month, 6 months, or a year On his subscription or purchase of one of your products, or on the occasion of publishing a blog post or a new book on your website.
The whole idea boils down to sending the right message to the right person at the right time!
Benefits of promoting in this way
Save a lot of time.

Improving response rates to messages, as studies have shown that automated email opening rates are 70.5% higher, and click rates are 152%, which is an amazing percentage.

Increase Sales

Good interaction with clients.

Establishing a mutual and honest relationship between the seller and the customer that is not limited to marketing objectives only.
Interact with your existing customers
Think about it, your audience is your capital! If you take care of him, if you make him feel that he is dealing with a company run by people of flesh and blood and not just machines, if you strive to make him feel satisfied with the services you provide.. he will definitely multiply!
Do you remember the last time you ate pizza in a restaurant near your home and found that the service it is excellent, the pizza is great, the place is clean, the seats are tidy, the workers are friendly, and they offer free things such as a bottle of ketchup, mayonnaise and a glass of water, in addition to a small dessert when you pay The account? Do you remember how you told your friend about this restaurant? Would you think twice about recommending pizza to your neighbors? Would you hesitate for a moment to go there as soon as you feel hungry? .. of course not!
Try to deal with your customers in this logic, do not treat them as just "customers", but think that these people are the seed that will throw thousands and millions of flowers if you take good care of them.
Here are some tips you can use to build a good relationship with your audience:
Make an effort while presenting your product or service to your customers. Before you present the product, ask them about their desires that are related to your services. Open the door with them for a brief talk about their interests and needs.

Use social media to talk to your customers directly, hear their positive and negative reviews and deal with them wisely and kindly.

While communicating online, choose your words carefully, try to use electronic expressions and smiles, and treat your customer as if you are free for him all day. These things may be considered trivial, but they greatly affect the customer's feeling after purchasing the service.

Offer simple freebies, slight discounts when deciding to purchase a service, and an electronic or paper thank-you when the product reaches the customer's fingertips.
So what is the secret?!
In the business world that changes and renews every day and every hour, there is no "secret" to successfully promoting your emerging project on the Internet, but if you use the methods that I have explained, you can learn how to create strong and sincere relationships with your customers who will constantly increase with the passage of time and effort.
What method did you like best? And what method do you actually use?